Frequently Asked Questions
Box Office Location and Hours
Capital One Hall Box Office | Location and Hours
Location: 7750 Capital One Tower Rd, Tysons, VA 22102
Phone: 703-343-7651 (Fri 10 AM - 2 PM)
Email: Info@CapitalOneHall.com

Hours of Operation: The Capital One Hall Box Office will open 4 hours prior to all performances. Additionally, the Capital One Hall Box Office is open on Fridays from 10 a.m. - 2 p.m.
Buying Tickets to Capital One Hall Events
Additional Information regarding tickets purchased at Capital One Hall:
All ticket sales are final. Performances, schedules, programs and artists are subject to change at any time.
No refunds. Unless a performance is cancelled in its entirety, with no rescheduled date, no refunds will be provided.
All persons, regardless of age, must have a ticket to enter Capital One Hall.
Lost Tickets: Lost tickets may be reprinted in person at the Box Office the night of the show, prior to attending the show. In order to recieve reprinted tickets the orginial ticket buyer must provide their valid Photo ID at the Box Office to confirm their identity as the original purchaser.
Service Charges and Fees: Box Office, online and phone purchases are subject to a per ticket and per order fee.
By utilizing a Capital One Hall ticket, guests agree to:
The capture and use of their likeness incidental to any live or recorded or social media tranmission of the performance
Assume all risks incidental to the event to which this ticket admits you and waive any rights against Ticketmaster.com, Capital One Hall, its agents, management and employees, and performers, which you may have arising out of any accident, personal injury or loss or damage to property
Group Ticket Sales
We are happy to sell your group of 10 or more tickets to shows that are approved for group ticket sales. Please send an email to info@capitalonehall.com with subject line: Group Ticket Sale and we will be happy to assist you.
Address, Directions, Metro, Parking and Rideshare Information
Address: 7750 Capital One Tower Road, Tysons, Virginia 22102
Capital One Hall, located in Tysons, Virginia, is easily accessible by car directly off I-495 (Capital Beltway) and just steps away from the Silver Line's McLean Metro Station.
Garage parking will be available for every performance at Capital One Hall in the parking garage on Capital One Drive near the corner of Scotts Crossing Road. Enter 1625 Capital One Drive North, Tysons, VA 22102 into your GPS for directions to the garage.
A parking pass can be purchased when buying performance tickets or on-site the night of the event for $15. Parking is available to patrons on a first-come, first-served basis. It is possible for the parking garage to become full on busy performance days. Parking will open two hours prior to show time.
Premium Parking
Premium Parking with exclusive access to Capital One Hall directly from the attached garage is available as an add on for select shows. This amenity includes expedited entry directly from the parking garage, which means no walking outside!
Premium parking passes are available on Ticketmaster as an "Add-On" when buying performance tickets.
If you purchased Premium Parking please follow the steps below to redeem your space on site the night of the show.
Step 1: Upon arriving at the garage gate, please present your Premium Parking ticket via the Ticketmaster App and notify the attendant that you are a Premium Parking purchaser.

Step 2: Following verification, you will then receive a physical pass from the attendant and will be directed to proceed to LEVEL 5/PURPLE.

Step 3: Please present your physical pass to the attendant on LEVEL 5/PURPLE and they will direct you to a Capital One Hall Reserved Premium Parking spot.

Step 4: After you park, please proceed to the North Elevator Bank on LEVEL 5/PURPLE for your expedited entry into the venue.

**Note any vehicles parked in Capital One Hall Reserved Premium Parking Spaces are subject to towing at the owners expense**
Rideshare Drop-Off and Pick-Up
Drop-off will take place at the front of Capital One Hall at 7750 Capital One Tower Road, Tysons, VA 22012.
Pick-up will take place at the retail parking lot at the corner of Capital One Drive and Scotts Crossing Road. When exiting the theater, turn to the right and go to the end of the block, cross the street and turn right. The parking lot will be on your left.
To ensure the safety and health of our patrons, staff, and artists, the following is what to expect as security protocol* when entering Capital One Hall prior to your event.
All bags will be checked. All bags must be no larger than 12"x16"x12". Backpacks and oversized bags or purses will not be allowed
All metal objects (keys, cell phone, wallet, etc.) will be placed in a bin for review
Proceed through the magnetometer
Following the security check point, please present your ticket to be scanned. All attendees must have a ticket regardless of age.
**Important** Please review the list of prohibited items prior to attending performances at Capital One Hall. Among other items, outside food, beverages and groceries are not permitted in the venue. You will be asked to discard or return any external food or beverages to your vehicle at the entry point.
*Security protocol is subject to change at any time and without notice. We strive to provide a quick and orderly entry process, however, please be prepared for potential lines and outdoor elements as ensuring the safety of our performers, guests and staff is our top priority.
Mask and Vaccination Requirements
Patrons attending events* at Capital One Hall are no longer required to wear masks or provide proof of their vaccination status at the door.
* Subject to change based on tour/artist requirements. Please see specific show page for any special requirements.
Oversized bags (maximum 12"x16"x12"), backpacks, or boxes
Propane and propane powered vehicles, equipment and displays
Fireworks or other incendiary devices
Guns, knives, electronic shock devices, chains, clubs or other weapons that could be used to harm another individual or property
Sticks (including selfie-sticks) or poles
Markers or stickers (any other adhesive items)
Projectiles (including beach balls and Frisbees)
Lit cigars, cigarettes, e-cigarettes, or the like
Controlled substances of any kind unless pursuant to a doctor's prescription (Name on prescription must match name on photo ID)
Cans, bottles, coolers or other similar containers
Helium or other lighter than air filled balloons
Recording devices (video, audio or photographic)
Laser pens or other laser light-type pointing devices
Signs, posters, or banners
Skateboards, Skates (roller or in-line), or scooters
Noise making devices (horns, whistles, etc.)
Umbrellas (non-retractable)
Outside food and drinks
Additional items may be prohibited on a show by show basis
We are happy to check coats at the Capital One Hall Coat Check Window. Please stop by the the main lobby (following the security check point) to pick up a ticket from our attendent.
This service is provided at $3.00 per coat.
Doors open 60 minutes before showtime. Please allow plenty of time for traffic, parking, and entrance procedures. Latecomers will be seated at the discretion of the House Manager.
NOTE: Ticketmaster tickets will display the DOOR TIME for events at our veune. Please check event pages for timeline details.
Accessibility Accommodations
Purchasing Accessible Seating
Accessible seating can be bought through Ticketmaster.com and seat locations are listed below. When you hover over the seat it will bring up a little box with ADA and Companion icons. Also, after you purchase your seats, please send an email to boxoffice@capitalonehall.com with your seat location and we will ensure the appropriate seats are removed to accommodate a wheelchair.
Left Orchestra: Row P Seats 1-3 and 7-9/Row X Seats 1-3, 7-9 and 13-15
Right Orchestra: Row P Seats 2-4 and 8-10
Left Balcony 1: Row EE Seats 1-3 and 7-9
Left Balcony 2: Row AA Seats 1-3 and 7-9
Right Balcony 2: Row AA Seats 2-4 and 8-10
Handicap parking is available in the Capital One Hall garage. For easier access patrons are able to be dropped off at the main entrance of the theater.
Sign Language Interpreters
WaveCAST Audio Enhancing App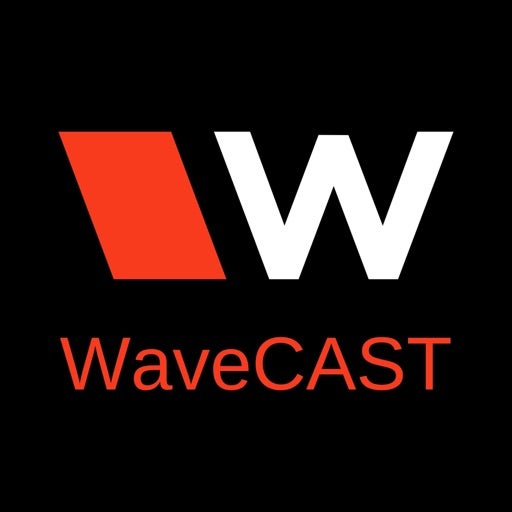 ​The free WaveCAST Receiver app allows you to stream a high-quality feed of the audio playing in Capital One Hall directly to your smartphone.
How to Access:
Download the free WaveCAST app from your device's app store
Once on-site, connect to "The Hall" Wi-Fi
Open WaveCAST and select which venue feed (The Main Theater or The Vault) you would like delivered to your phone.
Adjust the volume of your phone to your liking and enjoy the show!
Pro Tip: using headphones while utilizing the WaveCAST app can enhance your experience.
Assisted Listening Devices
Available free of charge at coat check in the main lobby. Our venue provides Williams Sound PPA R38 units with 3.5mm stereo jack headphone connection and over-ear headphones. These devices do not offer Bluetooth connectivity. For more information on the device, visit https://williamsav.com/product/fm-r38.
If you will be bringing a service animal to the performance, please contact the Box Office at boxoffice@capitalonehall.com for ticketing assistance.
No outside food or beverages are allowed inside Capital One Hall.
Capital One Hall patrons are permitted to consume food and beverages, that have been purchased on site, inside the theater for select shows. We welcome you to enjoy your selections at your seats during the show.
Click here for other dining options at Capital One Center.
Photography and Video Policy
On a show-by-show basis, recording devices (video, audio or photographic) will be permitted.
Please send any marketing or public relations requests for content capture to Marketing@CapitalOneHall.com.
The Capital One Center is a smoke-free campus. No smoking will be allowed inside or around Capital One Hall.
The Watermark Hotel is a brand-new all-suite hotel located in Capital One Center adjacent to Capital One Hall, featuring 300 luxury residential suites, including lavish, upscale furnishings, abundant space in which to unwind, and a hospitality team dedicated to setting a new definition of luxury. The Watermark Hotel indulges guests with a thoughtfully curated stay that delights and surprises even the most discerning traveler. Thoughtfully designed to enhance your stay in Tysons, Virginia, the hotel offers convenient access to Capital One offices, Capital One Hall, the McLean Station along the Metro's Silver Line, and more. Culinary experiences include locally-sourced breakfast at The Aviary, or craft cocktails paired with culinary delights in the Chef-driven dishes on offer at Wren. The hotel is connected directly to The Perch, an urban rooftop green space perfect for enjoying art, relaxation, or time with friends or colleagues.
Work or Volunteer at Capital One Hall
We'd love to talk with you about our current employment opportunities! Please visit our career page to learn more about and apply for open positions at Capital One Hall.
If you are interested in being a volunteer ambassador at Capital One Hall we are currently seeking new members for 2023! Learn more and sign up here.
---
If you have any additional questions, please email info@capitalonehall.com and a member of our team will be happy to assist you!